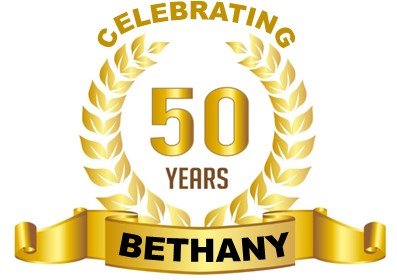 Founded on God and strong Biblical Principals, Bethany Divinity College experienced its beginnings half a century ago! And as we experience our 50th year in Christian Education, we are honored to have Graduates around the globe serving God in Ministry, utilizing, and implementing, what they gleaned from their studies with us here! One student from Myanmar, Southeast Asia recently stated, "I have learned a lot from my courses….and I am very proud of Bethany Divinity College and Seminary.
We invite and encourage, our former graduating students, students currently enrolled at Bethany and our Bethany Alumni, to join us for our Graduation Service May25th, 2023, as we commemorate 50 years in helping men and women around the world further their Christian Education.
From our humble beginnings til now, we are proud or our graduating students in the USA, our Canadian branch, and all around the world who have studied hard and received their diplomas in the past 50 years! What as accomplishment, we applaud you! And we are also extremely proud of those who are currently enrolled, pursuing the same! Our founding fathers of Bethany, would be honored to know their vision is being continued into the next century! 50 years….and we're not done!
To God be the Glory!