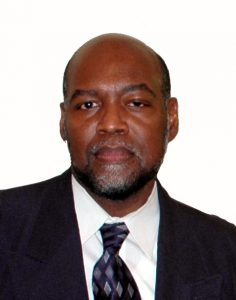 Dr. Bill Edge, Sr.
Coordinator Of The Albany Connection
ALBANY GEORGIA CONNECTION
1201 Lily Pond Road / Albany, GA 31707
Ph. (229) 435-8991     Fax (229) 878-0478
E-Mail: bedge44@aol.com
The Albany Connection (originally known as Center) was established in Albany, Georgia, during the summer of 1988. Its first class consisted of nine students who registered the third Saturday in August. At its inception, the Center consisted of video instruction with Dr. E.G. Sherman serving as class   monitor. With the rapid growth in attendance and varying student interests, the instructional program was expanded to include instruction by on campus teachers.    Dr. Sherman taught the first class, but soon found it necessary to acquire the services of adjunct professors.
The Albany Connection provides an opportunity for students to obtain a   Bible based education while maintaining full time employment and without having to drive nearly two hundred miles (round trip) to study at the main campus.
The instructional modality encompasses residential/classroom study, directed study (originally known as correspondence) and occasionally scheduled seminars. The Albany Connection has entrusted Dr. Bill Edge, Sr.   responsibility of recruitment, advisement, teaching, counseling, and monitoring the academic matriculation of its students. Upon the fulfillment of all requirements for graduation, the students' records are file at the main campus in Dothan for review and inclusion on the list of graduates. No degrees are  issued at the Albany Connection; instead students must either attend the  commencement exercise in Dothan or graduate in absentia.
The Albany Connection has students from the Southwestern area of Georgia and the Northeastern area of Florida. As of the today, the Albany   Connection had graduated well over 500 students. Its graduates are serving as pastors, evangelists, teachers, counselors, administrators, chaplains, and lay leaders in churches. The Albany Connection has a National Alumni Association of Bethany / Albany students along with regional four (4) chapters based upon the geographical areas of its students.
The Albany Connection is dedicated to serving the Albany, Georgia, area.
ALBANY ADJUNCTS AND CONSULTANTS
Iris W. Davis (Mission Studies)
Doctor of Ministry , Bethany Divinity Seminary, M.S., Georgia State University
Dr. Raymond Andrews (Pastoral Studies)
Doctor of Ministry, Bethany Divinity College and Seminary, B.S. Business Management, Albany State University
Rosa Malone, Chief Financial Officer / Records
B.S. Sociology, Georgia South Western University