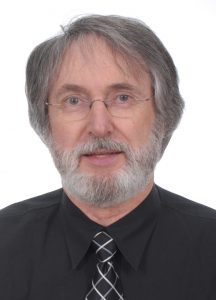 Dr. Edison E. Wiltshire
(Director of Canadian Affairs)
Dr. Marg-o M. Wiltshire
(Executive Assistant)
CANADIA OFFICE

35 Random Brook Road Box 7007 HWY 231 Clarenville, NI / Canada  A5A 3A1
Ph. (709) 907-0097 / Cell (709) 427-8255
E-Mail : ewiltshire@bethanybc.edu

The Canadian Division of Bethany deal specifically with the needs of  Canadian students. The Rev. Dr. Edison E. Wiltshire is Director of Canadian and International Affairs and inquiries from Canadian students are channeled through the Bethany Office in Clarenville, Newfoundland.
Bethany's "Canadian Connection" provides better access to the College and Seminary for Canadian students, addressing needs relative to transfer of credits, and payment of fees and tuition in Canadian currency. This division also       facilitates locations for Canadian students to fulfill their in-class requirements. Those students interested in attending any seminar, symposium, or workshop should contact the Canadian Office for a schedule of activities.
Completed lessons for Canadian students are graded in Canada, providing a more efficient service. New courses are being added to the curriculum reflecting concerns unique to Canadian culture.
It is Bethany's desire to provide global education and to make available educational tools for those in Christian service. The "Canadian Connection" is just one more means to fulfill the School's goal of training men and women for the cause of Christ.
CANADIAN MENTORS AND CONSULTANTS
Dr. Edison E. Wiltshire (Director of Canadian Affairs)
Memorial University of Newfoundland, C.Crim. Acadia University, B.Th. Acadia Divinity College, Dip.P.M. (post-baccalaureate) Bethany Bible College and Theological Seminary, M.Min., Ph. D. Bethany Divinity College and Seminary, M.Div.
Dr. Nicolas Yasmine (Canadian Professor and Coordinator of Montreal Extension)
Louisiana Baptist University, Ph.D., Bethany Divinity College and Seminary, D. Div., M.T., M.C.C., B.A.
Arab Baptist Seminary, Dip.T.S.
Vanessa D. Ryan (Christian Counseling)
Memorial University of Newfoundland, C. Crim., Bethany Theological Seminary, M.A.R., B. Min. C.C., Vanessa Ryan is an Assistant at Bethany's Canadian Office.
Dr. Marg-o M. Wiltshire (Administration, Executive Assistant)
Bethany Divinity College and Seminary, B. Min., L.H.D.
Dr. R. Lloyd Ryan (Academic Consultant)
Memorial University, B.Sc., B.Ed., M.Ed. Bethany Bible College and Theological Seminary, D.A.AT. University of Southern Mississippi, Ph.D. Full Member American Psychological Association Lloyd Ryan is retired and living in Newfoundland
Dr. Wayne Driver (Theology/Bible)
Bethany Bible College and Seminary, G.B.D., A.A.M., G.Th., B.A.R., M.Min., M.A.R., D. Min.  Wayne Driver is a an advanced Student of the Bible and a Christian Worker in Alberta
Dr. Stephen White (Theology/Biblical Languages)
Bethany Divinity College and Seminary, D.D.   Dr. White is the President of the Pacific West Baptist College, Surrey, BC Canada