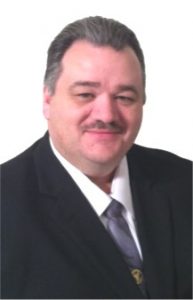 Thank you for considering Bethany Divinity College and Seminary to further your Christian Education! We believe Bethany has much to offer as you prepare to serve God in whatever field He has called you; Through Bethany, you can do this without having to give up your job or position with your church, or moving to a distant city!  As you consider options for this phase of your educational journey, there are questions you must ask yourself:
What is my purpose in life?
Where will I find my place in God's plan?
What is God calling me to do?
If you are serious about finding the answers to these and similar questions, Bethany has counselors who will work with you to help you find the answers. We believe God has a unique plan and purpose for each student and Bethany is  committed to teaching our students from a Biblical worldview to fulfill that plan and purpose in the place where God has called you to serve.
Bethany provides a comprehensive external study program in the areas of   Bible, Christian Education, Christian Counseling, Pastoral Ministry, Missions and Theology. On-site courses, seminars and workshops are also provided. Through the programs offered, degrees at all levels can be earned. As you examine this catalog you will see the programs of study and the requirements for each. You will see not only the excellence of academics and the qualifications of faculty, but also the emphasis on spiritual formation offered at Bethany.
As you look for the ideal institution to help you fulfill your role in God's plan, you will find two key elements here at Bethany. First, we teach every course from a Biblical perspective. Nothing is based on denomination, tradition, or   anything else except the Word of God. Second, you will become part of a community that will love and support you – from the faculty and staff to the beginning student. This begins the day you enter and continues for the rest of your life. We want God's best for you in every way.
If you are considering an education in an effort to prepare for the ministry or other Christian service it is my desire, as President of Bethany, that you will  consider enrolling with Bethany. Please call or e-mail us if you have any  questions about Bethany Divinity College and Seminary. We are here to serve you.
Sincerely,
Dr. Samuel V. Shuemake, President