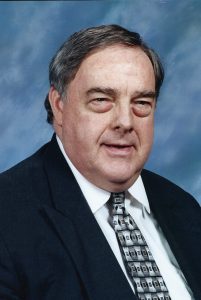 Dr. Stephen Faith
Indiana Connection

2404 Charlestown Road / New Albany, IN  47150
Ph. (502) 544-5735   /   E-Mail: stephenfaith614@sbcglobal.net
An Indiana connection of Bethany Divinity College and Seminary has been established to deal specifically with the needs of the students in Indiana.   Dr. Stephen Faith is the Coordinator of the Indiana Connection and inquiries from the students in Indiana are channeled through the Bethany main office.
Bethany's "Indiana Connection" provides better access to the College and Seminary for the students, addressing the needs relative to transfer of credits, and payment of fees and tuition. This division also facilitates locations for the Indiana students to fulfill their in-class requirements. Those students interested in attending any seminar, symposium, or work-shop should contact the main Office for a schedule of activities.
It is Bethany's desire to provide global education and to make available educational tools for those in Christian service. The "Indiana Connection" is just one more step in fulfilling the School's goal of training men and women for the cause of Christ.